Simple Back To Top WordPress Plugin
Hi Guys, Phpboys create a another  new wordpress plugin simple back to top. Now a days websites have infinite scroll, Use this plugin user easily  go to top of the page from bottom. You can download this plugin here Download Now.
1. Unzip the plugin first.
2. Put to wp-content -> plugins folder
 or
3. upload plugin zip file via wordpress admin -> Plugins -> Add New
4. Once Upload Finished, Go to Plugins Menu
5. Find Simple Back To Top and Activate it


6.Once Activated Go to your site and scroll down back to top icon will appear.
7. Click on this icon it will smoothly go to top.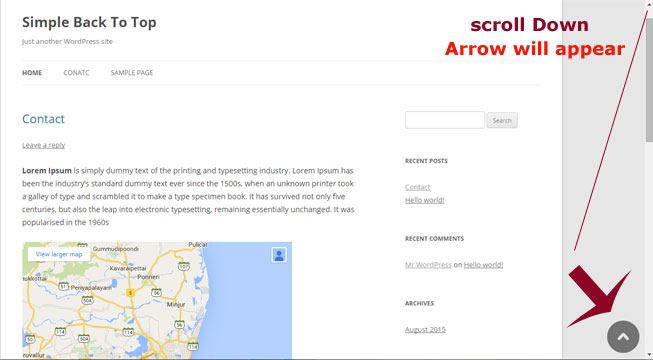 8. If you want to change the back to top icon.  Go to Settings ->  Back To Top – SBTT click it.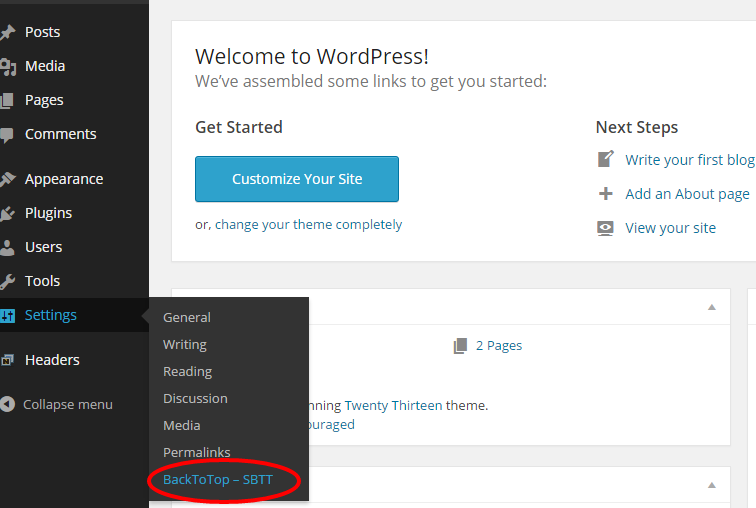 9.It shows Back to top change icon page.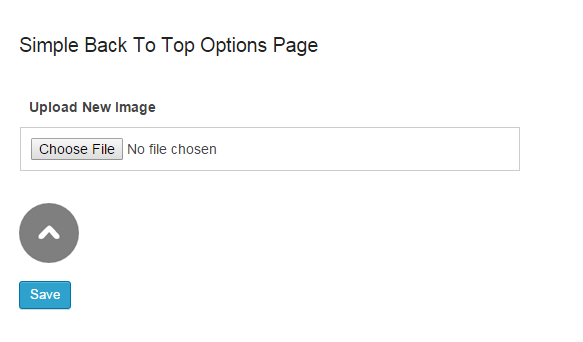 10. Change your own back to top image, and visit your site.
by